For a physician, making the decision to move from employment in a substance abuse or addiction medicine treatment center to a solo practice in addiction medicine requires a huge leap of faith. Some doctors may seek private practice due to an entrepreneurial mindset or for the ability to engage in what they perceive to be a more personalized clinical approach.
This article explores some of the pros and cons of starting your own addiction medicine private practice. What are some of the potential pitfalls to avoid? What are some of the potential rewards to gain?
Addiction Medicine Pros
When considering a solo addiction medicine practice, the pride of ownership could certainly be counted as a positive.  A study conducted by the California Society of Addiction Medicine showed that 87 percent of the private addiction medicine physicians surveyed suggested that their independence was well worth any struggles they might encounter.
From marketing to collections to the types of clinical services offered, the solo practice is often fiercely independent. The bureaucracy these practitioners struggle with is one that is largely self-created. The types of patients, who they hire, the clinical services offered, and even the referral sources will be under the control of the independent addiction medicine provider and his or her management team.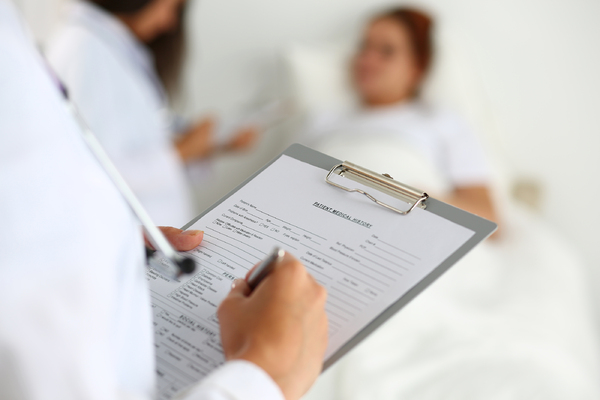 Things to consider include funding, liability, credentialing, and more, as part of the practice. However, for the true entrepreneur, these challenges are as stimulating as they are rewarding.
For those physicians seeking a hybrid approach between going solo or staying under the confines of a more corporate setting, consider whether it would make sense to start a multidisciplinary clinic with other clinical partners upon which to lean?
Starting a solo addiction medicine practice is a huge undertaking but the rewards are very high. There are also potential negatives, of course. The questions physicians considering a solo addiction medicine practice must ask really have more to do with how happy the autonomy of going solo will make them. Is the risk of going solo worth the gain of real and perceived independence?
Addiction Medicine Cons
When taken within the overall subset of private practice, making the move to an independent addiction medicine practice would go against the trends, which show the independent practice on the decline. According to the American Medical Association (AMA), the solo practice continues to decrease, while more physicians seek the safety net of a hospital-employed paycheck.
The Commonwealth Fund suggests that this decline stems in part from the inability to achieve work/life balance in a private practice. While that is certainly a potential drawback, declining reimbursement may pose a bigger fiscal risk that deters physicians from going solo.
Increasing competition from big market players including consolidated multi-state addiction medicine and recovery centers are also a deterrent that may keep physicians from establishing an independent practice.
The Bottom Line
The challenges of starting a private practice are both enjoyable and rewarding but can also be difficult. Whether the physician is an independent addiction medicine provider or part of a bigger addiction medicine delivery network, the passion to deliver quality care should remain at the forefront of everything they do.