President Trump just declared the opioid epidemic a national crisis. His declaration will open some doors for addiction treatment to be provided via telemedicine, instead of requiring a face-to-face visit. Although telemedicine has been around for a few years, this declaration allows physicians who prescribe controlled substances to treat remote patients without an in-office visit.
This article explores the current state of telemedicine in the world of addiction recovery. What are the potential benefits of leveraging telemedicine services for addiction treatment? What are the challenges which must be overcome? What does the future hold for telemedicine practitioners in the addiction treatment field?
Rural Access Often Means No Access for Addiction Treatment
The Rural Health Information Hub (RHIhub) spells out the problem clearly:
"A shortage of healthcare professionals in rural America can limit access to care by limiting the supply of available services. As of May 2017, 57.52 percent of Primary Care Health Professional Shortage Areas were located in nonmetropolitan areas…"
This lack of access to addiction treatment is particularly onerous when you consider that the opioid crisis has hit rural American particularly hard. People in rural areas are often required to travel long distances to seek any type of treatment. Telemedicine allows treatment to occur online wherever there is a digital connection.
Telemedicine for Addiction Treatment
The Internet and smartphones are readily available tools that will help provide a solution to the rural addiction treatment provider shortage. Telemedicine includes a video conference call between an addiction treatment provider and a patient. Strict HIPAA guidelines require a number of clinical quality standards to be met for the visit to occur.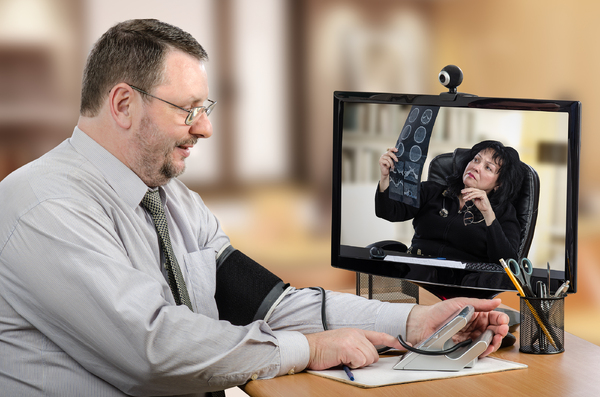 Beyond providing increased access to addiction treatment for patients in rural settings, telemedicine allows some of the stigma associated with visiting a treatment facility to be avoided. Telemedicine enables patients to participate in a group counseling session or other treatments from the comfort of home. This could help eliminate some of the stressful triggers potentially causing, at best, discomfort, and at worse, a relapse. Telemedicine limits the number of people that know about the addiction treatment, thus creating less embarrassment for the patient.
Too, telemedicine offers schedule flexibility that might not be possible in an inpatient setting. The technology certainly offers rural patients a time and cost savings; instead of committing several hours to drive to a remote facility, patients can dial in for their visit.
Telemedicine Challenges for Addiction Treatment
Despite all the pros, telemedicine potentially offers a depersonalized approach from a one-on-one visit. The venue could create a level of discomfort between provider and patient that might not occur in a personal setting.
The user must also have a reliable, yet private Internet connection. If the patient does not have access to Wi-Fi or a smartphone, it may inhibit the service.
Addiction treatment counselors engaging in telemedicine must follow strict protocols to ensure the security of the connection and HIPAA compliance rules.
However, despite these challenges, telemedicine has tremendous potential to bring addiction treatment to a wider population. The potential benefits for rural and even metropolitan areas remain promising.