Addiction recovery requires several key elements to be successful over the long term. A person must strive to optimize his or her physical health, develop a short- and long-term sense of purpose, and develop important relationships that offer hope, support, and friendship. A home is another key element of successful addiction recovery, yet it is something that not everyone can take for granted.
One important part of the recovery process is determining what "home" means to you, in terms of a stable "base camp" as much as what type of physical dwelling or location in which you want to live. What home offers is stability, and a framework in which to pursue the other elements of recovery. Here is some information about home as an element in long-term recovery that may be of assistance if you are in the process of overcoming an addiction.
Having a Stable Home to Return to Is Ideal
Ideally, as someone recovering from addiction, you would complete rehabilitation, develop an aftercare plan, and return to the stable home you were in before going into rehab. Though things will never be exactly the same as they were before, the consistency of a home with a partner, relatives, or even good roommates can give you an advantage in maintaining recovery and coping with the challenges that will undoubtedly come your way. No one expects someone in substance abuse recovery to return to an abusive home or one where substance use continues. Being able to go back to a previous, stable housing situation is generally best.
Housing Planning for People Who Cannot Return to a Former Home
Not everyone in addiction recovery has the opportunity to return to a stable home. You may have dealt with abuse, divorce, family breakdown, or the substance abuse of others in the home. Losing a lease may prevent you from going back to your former home. It is essential that the rehabilitation care team understand your particular housing situation from early in the rehab process. This will give them the maximum time to bring in social workers, or access programs that help you find housing. A plan for aftercare is a key element of addiction recovery, and a key element of aftercare is having a stable home base from which to continue the work of recovery.
Housing Services for Homeless People in Addiction Recovery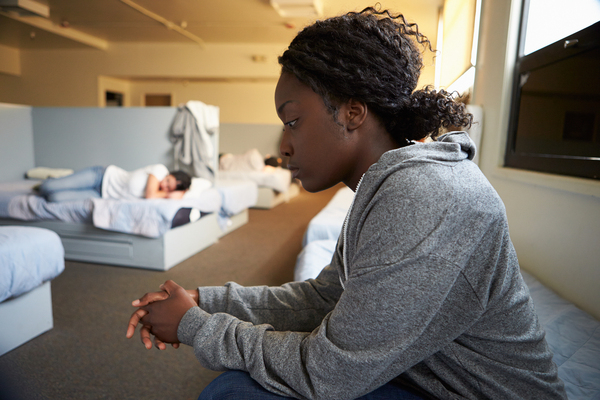 Unfortunately, many people go to rehab from homelessness, and this presents a particular challenge when addressing the need for stability once rehab is complete. Again, it is important that the care team know as soon as possible that you were homeless so that there is enough time to access resources and evaluate the options for a living situation after rehab is completed.
The sad fact is that finding suitable, stable housing for homeless people in recovery is a big challenge. However, that does not mean it is impossible. Organizations like Narconon may have home planning services for people in recovery. It is important to commit to the process of finding housing and determine all the possibilities to maximize the chances of having a stable environment to transition to once rehab is completed.
Home is a Frame of Reference as Much as a Physical Address
The home that you transition to after rehab for long-term addiction recovery is a tremendously important factor in how well recovery continues. While home cannot always be a former home, and it may not be what you would ultimately like as a place to live, it is still necessary as a mental and physical frame of reference for continuing the work of recovery and making the most of new opportunities.