Whether you have been sober for a long time, or are new to sobriety, facing the weeks starting with Thanksgiving and ending with New Year's Day can be a major challenge. You may feel like the best approach is to simply sit out the holidays, but that can lead to loneliness and depression. Sure, holidays are busy and often stressful, but you have it within you to enjoy them without drinking or abusing drugs.
If your sponsor's number is not programmed into your mobile phone, put it in now. Remind yourself that the holidays will pass, 24 hours at a time. Do not be discouraged, and know that you are not alone in facing the unique challenges the holiday season brings. Here are some tips for maintaining your sobriety and enjoying the holidays.
Work on Your Plan Now
Creating a plan for the holidays will help prevent your being caught off-guard. Know what you can do if you find yourself in an uncomfortable situation. Think about the non-alcoholic drinks you can order at events, and be prepared to turn down alcohol when it is offered to you. Most importantly, remind yourself that you are always within your rights to leave an event if it proves to be a bit more challenging than you would like. Plan on when and where to attend meetings, and prioritize eating right, getting physical activity, and getting enough rest.
Craft a Response for When You Are Offered Alcohol
You are likely to be offered a drink at some point, and this can be particularly stressful for those who are early in their sobriety. There is nothing wrong with simply saying, "I no longer drink alcohol," but you can refuse drinks in other ways if you want. "I'm not drinking tonight" usually works, but whatever you say, be unequivocal. You never have to justify your sobriety, and if you find yourself in a situation where someone is having difficulty accepting your refusal, you have options. Call your sponsor or another sober friend. Or just leave, because frankly, they are being rude by repeatedly questioning your choices.
Be Selective About the Events You Attend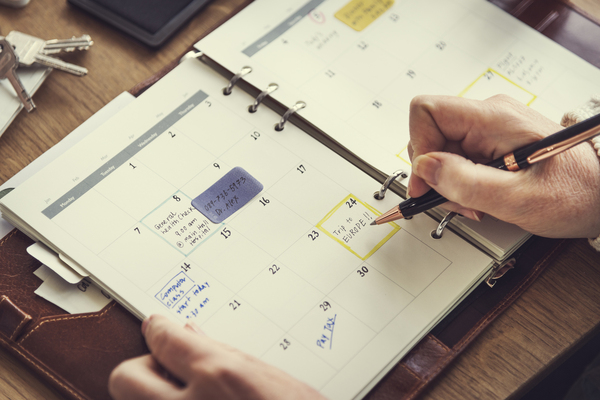 This is good advice for everyone. You do not have to attend every holiday gathering, and no one should expect you to do so. Nobody knows your tolerance for being in social situations better than you do, and once you know what events are planned, give special consideration to which ones you really do not want to miss, and which you would attend only out of a sense of obligation. Saying yes to every invitation can be a recipe for undue stress, which can aggravate illnesses like depression and anxiety and thus affect your sobriety.
Have an Exit Strategy
Again, this is wise for everyone, but particularly for people navigating the holidays while maintaining their sobriety. Make sure you always have a ride home from any event (should the person you arrive with engage in behavior with which you are not comfortable), and talk to either a sober friend or your sponsor before attending festivities if you need help with an exit plan. Though you should never feel guilty for leaving if you are out of your comfort zone, you can arrange to text a friend who can call you and request your presence if that makes you more comfortable. If you have to leave an event early and are uneasy about it, check out meeting times and try to attend one as soon as you can.
People behave differently during the holiday season, which can make situations more unpredictable and stressful. You can maintain your sobriety during the holidays if you plan ahead and take steps to avoid being caught off guard. Putting your recovery first is not a selfish act, but is, in fact, selfless. When you maintain your sobriety, you can be the best possible version of yourself, and once the holidays pass, you will be more adept and practiced at handling social events without giving up fun or giving up your hard-won sobriety.